All You Need to Know About Loose Lay Vinyl Plank Flooring
Essential Things To Know About Loose Lay Vinyl Flooring
Loose lay vinyl flooring is an awesome option for a quality floor that doesn't cost too much. We understand that there are many questions that should be asked when deciding what floor to choose for your house. Our team at Tile Wizards wants to make sure that our customers know all of the details before they purchase loose lay vinyl flooring.
Loose lay vinyl flooring is made of thick vinyl rectangles that have a rubber back and rely on friction to keep it in place. They are a popular floor because they do not take much time to install.
First, remove the old flooring to have a "clean" canvas to work with. Next, make sure that the area you want to floor is completely level. You may have to apply a "skim coat," which is a levelling compound to make sure the floor is level. Finally, decide which way you want your vinyl planks to sit and lay them. As long as there are no gaps between the tiles you are finished. (Read our article on How to Lay the Perfect Loose Lay Vinyl Plank Flooring).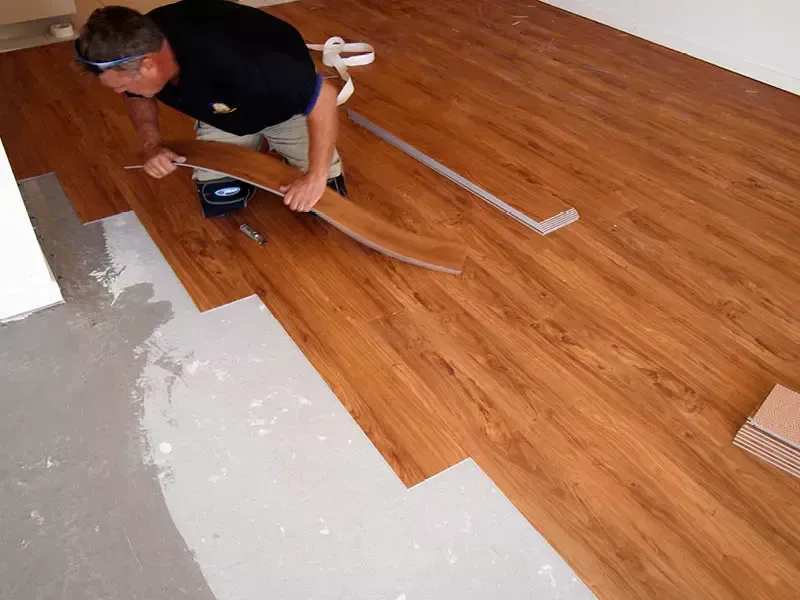 In order to keep your vinyl floor looking new, you should adapt a routine cleaning schedule. This should include vacuuming or sweeping the floor, moping and drying. If there are additional stains, try spot cleaning with concentrated neutral cleaner. Aside from regularly cleaning the floor, make sure you don't beat it up. Avoid dragging things that could leave scratches or marks and clean any spills quickly to avoid stains.
Loose lay vinyl flooring comes in many colours and is a great option for any room. It is durable and easy to clean, which makes it great for high traffic areas. If you think loose lay vinyl flooring may be for you, contact us today. We have stores located across Australia, including stores in Queensland, South Australia, and New South Wales.
YOU MIGHT ALSO LIKE TO READ:
When it comes time to select the perfect flooring for your project, it is important to consider all of your options, including tiles and vinyl plank flooring. Here are some tips to help you decide on which to choose.…READ MORE