Floor To Ceiling Tiles Explained
If you're debating whether floor to ceiling tiles in your bathroom are a good idea or not, there's a few key factors to consider before you proceed. 
In today's design landscape, bathrooms are no longer seen primarily as utilitarian and functional, but have the potential to offer a designated room to relax, unwind and ultimately escape the troubles of the outside world. As such, a bathroom's look and feel has shot to the top of many priority lists for renovators and home buyers alike, resulting in bathrooms right around the nation receiving more upgrades than ever before. 
As a construction material for bathrooms, tiles tick all of the right boxes. Renowned for their durability, practicality and waterproof characteristics, they're also incredibly versatile. With a plethora of colours, finishes, shapes, patterns, designs and sizes to choose from, there's a tile for just about any bathroom style you can imagine, and it's no surprise that many homeowners lust after the look of bathroom floor to ceiling tiles. 
Your Guide To Using Floor To Ceiling Tiles
The concept of bathroom floor to ceiling tiles is pretty self explanatory: the entire room uses tiles as a building material, from the floor all the way up to the ceiling. It's long been considered to be the luxury choice for homeowners, and can work wonders when it comes to making a small bathroom feel bigger. Where natural light is lacklustre, the visual continuity of floor to ceiling tiles can significantly help to open up a dark or cramped bathroom. 
In addition, using bathroom floor to ceiling tiles is also somewhat of an investment. As tiles are regarded for their longevity, if properly maintained, the look of floor to ceiling tiles can remain at it's best for years into the future without requiring any significant upgrades. 
However, the downside of this look is the cost of getting it right. While the tiles themselves can add up, so too does the labour cost of enlisting a tiler to take care of the installation. Unless you're a seasoned renovator, this is a necessary evil if you want to avoid any costly "fixer upper" jobs further down the track. 
Thankfully, there are three common alternatives to floor to ceiling tiles if you want to have yourself a stylish and functional bathroom space without breaking the bank. 
Focus On The Floor – First and foremost, the bathroom is a wet area, which means that tiles are a must to protect certain foundations of the home from excess water. Opting just to tile the floor of a bathroom is a very common practice in entry level homes, with a skirting style tile being both cost effective, practical and visually appealing.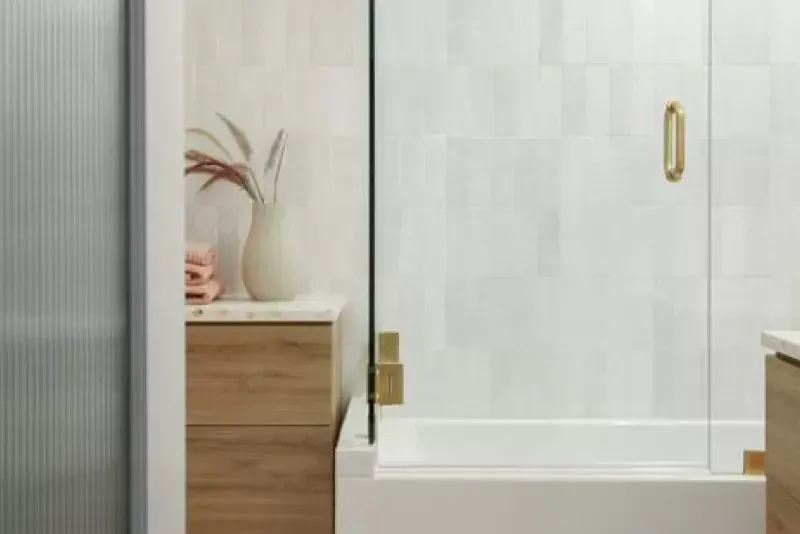 Mid Level Waist Up – For homeowners who have a slightly bigger budget, opting to tile both the floor and halfway up the walls to shoulder or waist level is a great alternative to full scale floor to ceiling tiles. Like floor only tiling, paint is used for the remaining wall space, and also allows renovators to get extra creative with the colour palette they would like to deploy.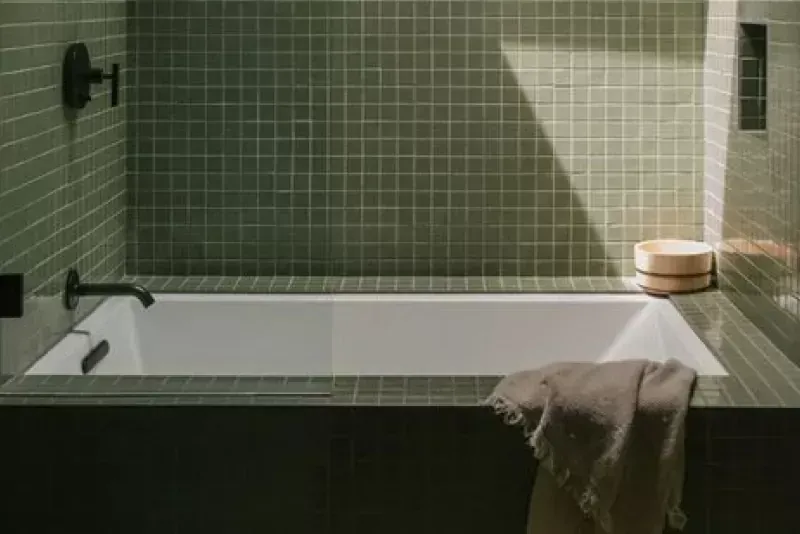 Add A Feature Wall – If neither – or both – of the above options appeal to you, a newer concept is to add a feature wall to your bathroom instead of floor to ceiling tiles. If you've fallen for more expensive tiles but aren't sure if your budget will stretch that far, consider using them in a small area of the bathroom or as a feature wall to get the best of both worlds.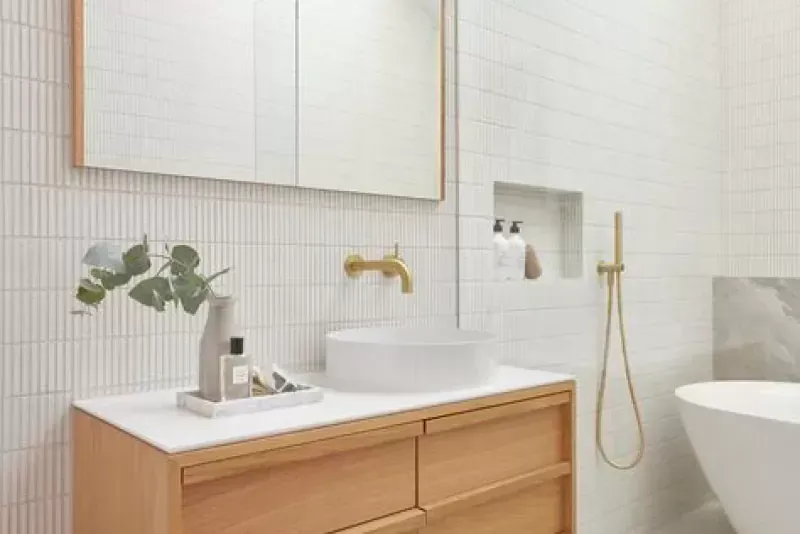 If you're in the throes of a bathroom redesign or are perhaps debating one, there usually comes a point where you need to start shopping for building materials. Whether it's advice on the perfect type of tile, options for showerheads or even what flooring solutions are on offer to you, the good news is that a visit to your local Tile Wizards outlet provides all the answers and more.  
Talk Tiles With The Professionals  
While your options for carpet, timber and tiles are almost limitless, selecting the right type for your home certainly isn't an easy feat. With each space, comes a different preference or priority: are you chasing style, functionality, or simply want to stay within the budget?
In operation for over 25 years, at Tile Wizards we pride ourselves on getting you more – for less. We pioneered the warehouse format, and our stores are purposefully designed to make your selection easier, and ultimately offer our customers quality, price and the right advice. 
While we specialise in options for tiles, carpets, timber and a wide variety of hybrid flooring materials, our services have just expanded even more. For customers who reside locally in Bokarina, Springwood and Para Hills, Tile Wizards have now introduced a range of vanities and tapware products in store, making it easier than ever to start conquering DIY projects at home. 
Even if you are just after some honest and friendly advice – please don't hesitate to get in touch with us at Tile Wizards today for a free quote. We're able to work with you in order to bring your dream flooring solution to life.
https://www.tilewizards.com.au/wp-content/uploads/2022/01/Floor-To-Ceiling-Tiles-Explained2.jpg
534
800
Tilewizards
https://www.tilewizards.com.au/wp-content/uploads/2017/03/logo.jpg
Tilewizards
2022-01-07 15:45:55
2022-01-18 13:20:36
Floor To Ceiling Tiles Explained