How to Install Tiles in a Diamond Pattern
Let Your Tile Layout Be Interesting
After you have selected a new tile for your home project, think about how you would like it laid out. If you have decided on simple square tiles, why not install them in a more interesting layout than just straight lines – in a diamond pattern for example?
Makes your rooms look bigger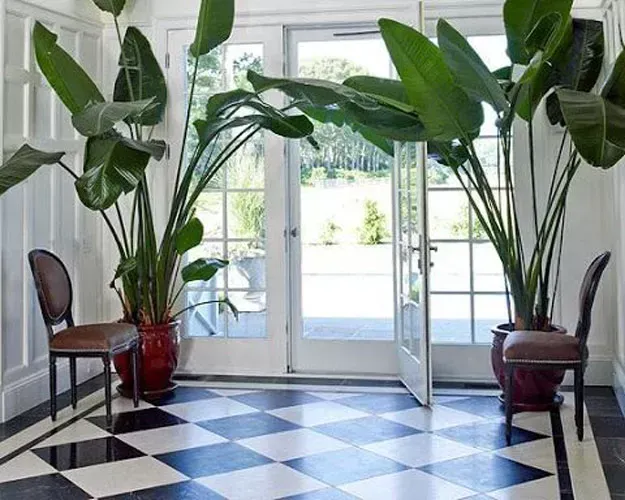 If you are looking to wow visitors or potential buyers, you should definitely think about this pattern, especially on the floor in smaller rooms like powder rooms or on the walls as a kitchen backsplash. This pattern, when on walls can make them look higher. Tiles set on a 45 degree angle can also make your floor look more expansive making your room look bigger, and immediately makes it more interesting and pleasing to the eye.
It's a bit complicated
The diamond pattern is slightly more complicated than laying in a straight pattern as you don't have any walls or other straight lines to guide you. This pattern needs to be done correctly, as any mistake will be very evident. If you are doing it yourself, be patient and careful, and follow our tips.
Here's what you are going to need:
Tile Cutter
tile Adhesive
Notched trowel
Spacers
Level/straight edge
Grout
Steps in Diamond Pattern Tiling
Step 1: Measuring and Defining The Area
Start by defining the area to be tiled – bathroom floors, kitchen backsplash, an entire wall. Then measure the height and width and find the centre point of the surface. The two joining lines must be 90 degrees to each other.
Step 2: Laying the Tiles
"Butter" your first tile and place it on the meeting point of your lines, as shown on Diagram 1. Add your next tile, make sure it's aligned with your marks and your previous tile and place a spacer in between them – this will ensure all your tiles are evenly spaced. Follow the tile positioning shown in the following diagrams, always making sure they are level and evenly spaced.
Step 3: Fitting the Edge Tiles
When you get to the end and you can't fit any whole tiles, mark each tile and try to waste as little material as possible. Cut the tiles accordingly and tile to the very edge or your floor or wall. Let them dry for at least 24 hours before you grout them.
Step 4: Applying Grout
Mix the grout according to the brand's specifications, and work in small areas so that it doesn't dry too quickly. Use a damp sponge  and clean excess grout as you go. Smooth joints and let it dry. Once dry dust the cement residue from your tiles with a clean dry rag. You might want to apply a special sealant to the grout once you're done.
Remember, the staff members at our Tile Wizards stores are happy to assist you with every step of the way – from picking out your tiles to selecting the appropriate sealant for the grout. Come and visit any Tile Wizards store nearest for expert tiling tips and browse through our wide range of tile products in-store.
Tile Wizards has stores located across Australia, in and around Sunshine Coast (Bokarina), Adelaide (Lonsdale, Para Hills West, and Richmond), Brisbane (Springwood), and Coffs Harbour.
YOU MIGHT ALSO LIKE TO READ:
When planning on re-tiling a room, the most significant points to consider are the project cost and the difficulty of the job. In terms of these points, the practical way would be to tile over the old tiles with the new tiles. However, there are downsides to this method. Before making a decision, here are the pros and cons of tiling over tiles…READ MORE