Tile Flooring – The Pros

&

Cons
Tile is a great flooring choice for any room. Not only does tile flooring look clean and elegant, it is also durable and easy to maintain. Tile flooring has many pros but as with every product, there are some limitations to this flooring. So, before you decide on what type of flooring you install in a space, here are the common pros and cons of tile flooring.
Durable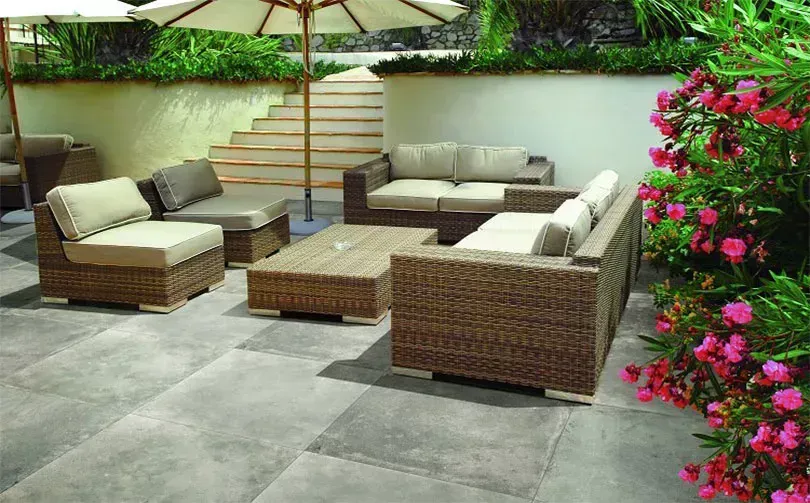 Tiles such as ceramic, porcelain, and mosaic are very durable as they are moisture resistant and most are able to handle high amounts of foot traffic. This prevents deterioration and decreases the likelihood of regular flooring maintenance.
Temperature and Chemical Resistant
Tiles like ceramic are impervious to extreme temperatures and do not rot or corrode when exposed to chemical agents or extreme weather.
Easy to Maintain and Hygienic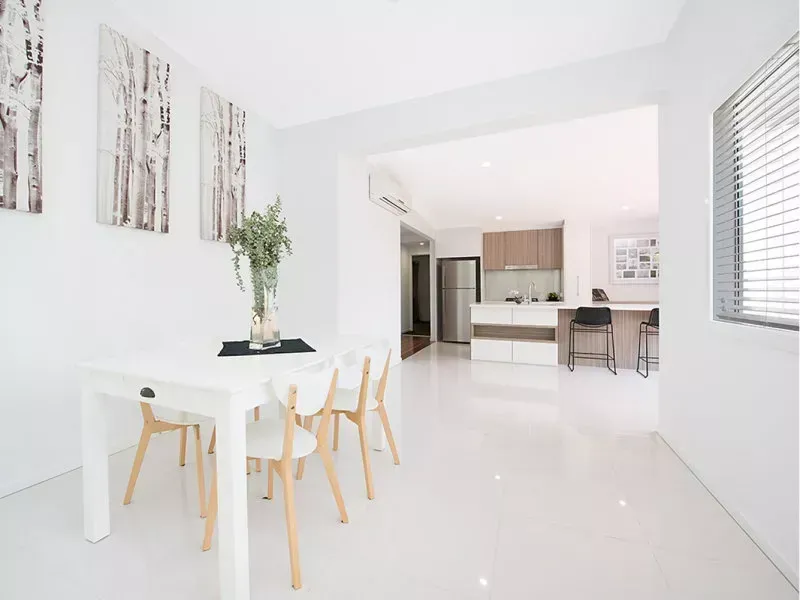 Some tile floorings are glazed or coated with liquid glass to protect them from stains, making them easier to clean. Furthermore, they don't possess chemically active properties, therefore inhibiting viruses, mould, fungi and other bacteria from developing.
Environmentally-Friendly
Made of natural clay and other raw materials, tiles like ceramic don't need to exploit environmental resources like trees or plants in its construction. It also doesn't need the use of harsh chemicals for cleaning which may otherwise be harmful to the environment.
Diverse and Affordable
Tiles come in a wide range of sizes, colours, textures, designs, and styles to suit anyone's preference. And considering all other costs like installation and maintenance, tiles turn out to be more affordable in the long run.
Destructively Hard
Due to their hardness, tiles often cause mutual destruction when objects fall on them, bringing about the destruction of objects like glass and upon themselves like cracks and chipping.
Difficulty in Maintaining Grout lines
(If a grout sealer is not used after installation)
While tiles are easy to maintain, grout lines require more attention as they are prone to stains and mildew build-up given the amount of wear these grout lines generally endure. This is a manageable issue though with a little vinegar and water to revitalise your grout lines.
Tile Temperatures Adapt to the Weather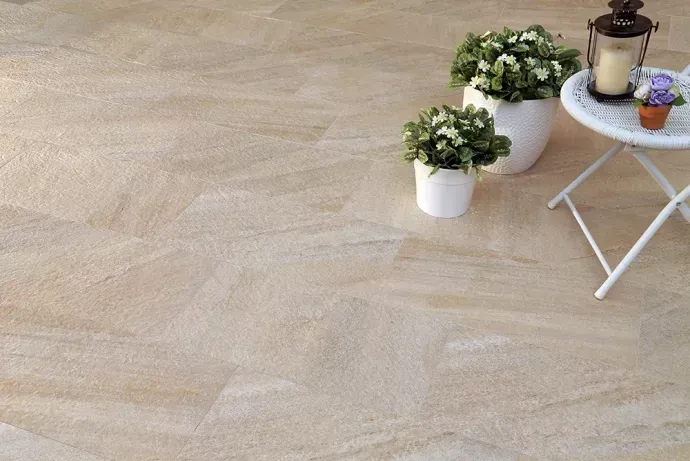 Tiles warm up and cool down according to the weather outside. During colder weather tiles may make feet feel colder, however in warmer months tiles inside the home away from direct sunlight have the ability to keep the house cool.
For more information on our tile range and whether you should choose tiles for your space, visit a Tile Wizards store and one of our staff will be glad to assist you.
Our stores are located across Australia, in and around:
Sunshine Coast QLD (Tile Wizards in Bokarina)
Coffs Harbour NSW (Tile Wizards in Coffs Harbour)
Adelaide SA (Tile Wizards in Lonsdale, Para Hills West, and Richmond)
Brisbane QLD (Tile Wizards in Springwood)
YOU MIGHT ALSO LIKE TO READ:
There are tile installation projects that are simple and can be done DIY. However, tiling in wet areas can be very complicated and is even illegal to do it yourself in several Australian states. Tile Wizards explains the tiling process in wet areas like the laundry and bathroom…READ MORE