Gloss or Matt: Choosing The Right Tile
Comparing Gloss and Matt Tiles
Whether you're building a new home or simply renovating, choosing the right tile can be a little daunting. Most of the time it comes down to personal taste and choosing something to match your vision. Today, we're going to help deciding a little easier for you by looking at the difference between gloss and matt tiles.
Gloss Tiles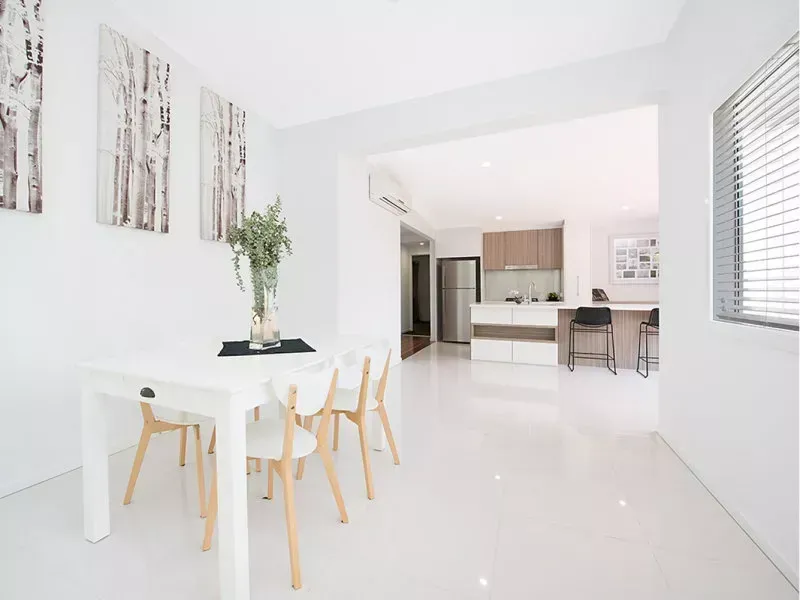 Let's start with the traditional gloss tile. Gloss tiles have a reflective and smooth surface that bounces off light, making a room seem brighter and often bigger. This lighting trick makes them perfect for wall tiles in small bathrooms. These tiles do need to be cleaned regularly as wet spots and soap smears are clearly visible. Thankfully, cleaning is as simple as a quick wipe down. The smooth finish of the tiles makes them perfect for bathroom walls and kitchen splashbacks. Gloss tiles also look fabulous in living areas when used on floors in their large format versions. This creates a cool modern look and makes your living areas seem larger.
Please Note: Many large format gloss tiles also come in outdoor tile versions with rough surfaces for extra grip.
Matt Tiles
Matt tiles are ideal for larger bathrooms and are used to create a more traditional or rustic look. They are also very popular as bathroom floor tiles, and they can be easily combined with gloss wall tiles. Matt tiles are also the ideal choice for living area flooring.
Outdoor areas are preferably tiled with matt tiles due to their slip resistance and durability; they can stand up to weathering. The choice for a tile finish will come down to whether or not your intended area requires a grip surface. For uncovered areas like swimming pool surrounds, and for covered areas where slip resistance is necessary, matt tiles will be suitable. At the moment, glazed porcelain tiles and natural stone are the popular choices. Travertine and limestone natural stone digital print tiles often come in matt finishes to give a warm, homely look.
A Quick Tip
As with any other flooring materials, gloss and matt tiles all have their advantages and disadvantages. Choosing which tile is best depends on the feel of your home and what you hope to achieve. Light, open and elegant – think glossy. Matt is perfect for bathroom and outdoor area floors to achieve slip resistance and a natural look.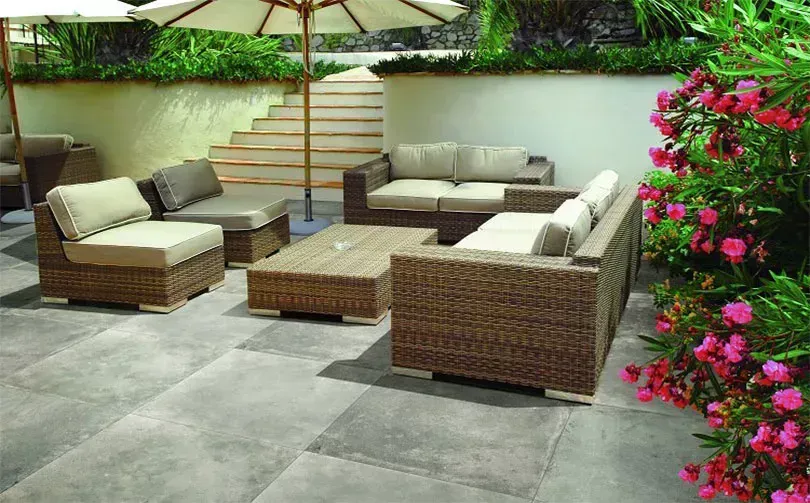 Still unsure about which type of tile product to choose? Then come and visit us at Tile Wizards, and we will talk with you one-on-one to help you make the right choice.  Also, see range tile products in-store. We have stores located across Australia,
In Queensland – Bokarina and Springwood
In South Australia – Lonsdale, Para Hills West, and Richmond
In New South Wales – Coffs Harbour
YOU MIGHT ALSO LIKE TO READ:
Tile is one of the common materials used for floor covering. It's beautiful and sturdy, but it also has its downsides. So, before deciding on using it, here are the pros and cons of tile as a flooring material to guide you…READ MORE