How to Clean Carpet Properly
Tile Wizards has the tips to help keep your carpet looking brand new
Carpet is an excellent flooring choice for the home. It's comfortable, easy to maintain and looks great. Here at Tile Wizards, we know how important it is to keep your carpet clean and well maintained. So, we've put together a list of tips to keep your carpet clean and looking great for many years to come.
Proper Carpet Cleaning and Maintenance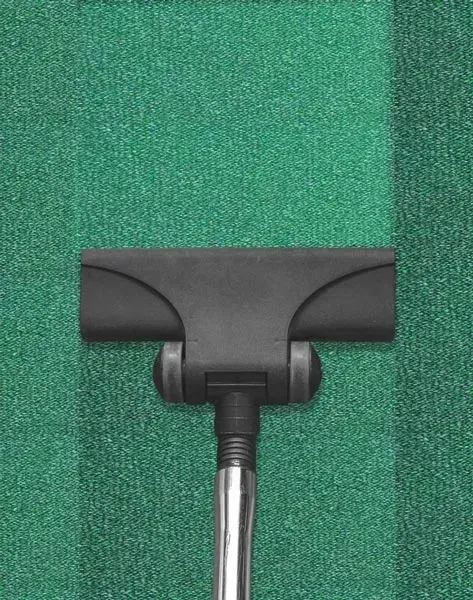 Vacuum carpet regularly to remove as much dirt and dust as possible.
Spray any spots on your carpet with stain remover. Allow this to sit for about 10 minutes, then remove with a damp cloth.
Use a steam mop to clean your carpets. Renting a professional model is the most efficient way to do this. There are two different types of professional carpet cleaning machines: water extraction method machines and dry extraction machines. Dry extraction method machines are the most effective cleaning machines but they are more expensive than water extraction method machines.
Alternatively, you can hire professional carpet cleaners. This is without a doubt the most reliable carpet cleaning method as professionals know exactly what needs to be done to lift every kind of stain, but it is also the most expensive option. You should consider getting your carpets professionally cleaned once every couple of years to keep them in good condition.
Dealing With Tough Stains
We spoke to a professional and got some professional tips for dealing with tough spots and stains.
Dab stains, don't rub them. Small amounts of pressure will absorb stains, rubbing stains will lead to the carpet fibres breaking down and spread the stain around.
Use club soda on alcohol stains, it really works!
Apply shaving cream directly to a stained area and allow to sit for about 30 minutes. Once the shaving cream has set blot it away with a clean white cloth. Spray the affected area with one part vinegar, one part water and then wipe off. This will remove just about any stain.
If gum is dropped on your carpet apply ice to the gum until it is frozen. Then use a spoon to lift up the glob and cut the carpet strands as close to the gum as possible. If you only cut a short amount it won't be noticeable.
For greasy stains spray dishwashing detergent on them and then blot off.
To remove candle wax from the carpet place a white cloth over it then iron over the cloth to warm the wax back up (do not apply iron to the cloth for more than 30 seconds at a time). This will allow you to scrape the wax off with a butter knife.
Hydrogen peroxide will remove blood from your carpet.
By following these tips and tricks you can ensure your carpet looks brand new at all times, but if you are ever unsure about a stain, make sure you contact a professional.
For more expert tips and advice, and to see our carpet products range, visit any of our Tile Wizards showrooms across Australia, in and around:
Sunshine Coast QLD (Tile Wizards in Bokarina)
Coffs Harbour NSW (Tile Wizards in Coffs Harbour)
Adelaide SA (Tile Wizards in Lonsdale, Para Hills West, and Richmond)
Brisbane QLD (Tile Wizards in Springwood)
YOU MIGHT ALSO LIKE TO READ:
Carpet is one of the most preferred floor covering material used in homes and commercial spaces for its comfort, safety and sound absorbing features. But with so many kinds available, it's quite confusing to choose which one is right for your needs. Tile Wizards compiled some basic information on the different carpet styles and fibres to help you decide better…READ MORE