Install your flooring yourself, or ask a professional?
Pros and Cons of Going DIY on Flooring Installation
So you've picked out your new flooring and you're ready to have it installed. Now you will need to decide whether to hire professional help or to do it yourself (DIY). Whether you're trying to save money, time, or just don't know where to start, there are a couple of points you will want to take into account before laying your new flooring.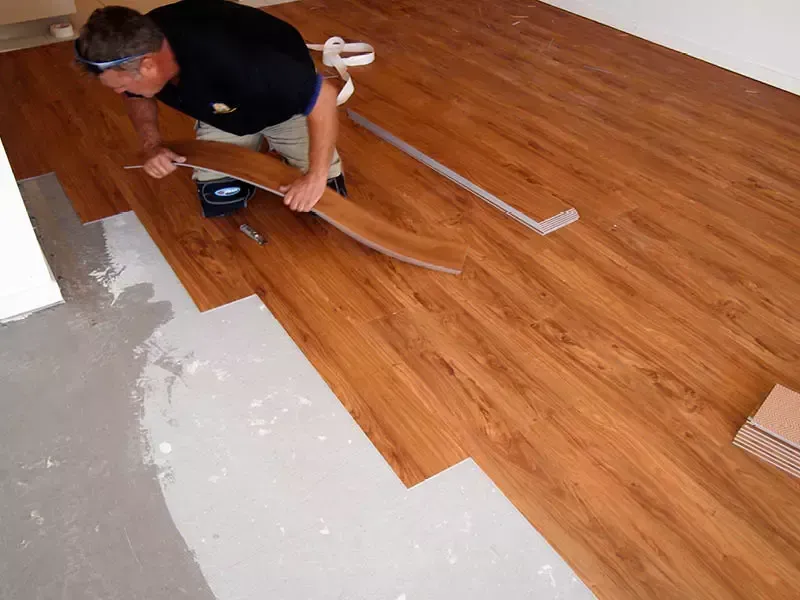 While the DIY method is generally cheaper than hiring professional help, there are still a number of costs involved. Don't forget to budget in the cost of tools and equipment, and the extra supplies such as grout, sealer, nails, adhesives etc.
If you're hiring help there will be costs for them to move furniture, material delivery and clean up (unless you want to do this yourself). But keep in mind that professionals are able to purchase their materials in bulk for discounted rates, where as you will need to pay for materials and tools at the standard retail price.
Installing your own flooring can be a time consuming experience. Make sure that you have taken into account the time for prep, installation, and clean up. You don't want to rush the installation, especially if it's your first time!
If you are quite busy it may be worth your while to hire the professionals to take care of the installation from start to finish, no stress needed.
Only you will know the extent of your experience and knowledge. If you do your research, read instructions carefully and take your time, then you should have no problems installing tiles, click system bamboo or vinyl plank flooring. Installing carpet and large format tiles can be a little trickier, requiring a higher level of experience and is probably best left to the professionals – lucky for you, Tile Wizards offers carpet prices at fully installed rated!
The most important part of deciding whether to hire or DIY is to make sure you get quotes and ask questions. Compare the price of professional help with that of the tools and equipment you will need, and make sure you're clear about what's included in your quote.
If you're still unsure about what is needed to install your new floor, visit your nearest Tile Wizards store and we'll be able to walk you through the process and answer your questions. Additionally, you can browse through our product ranges of tiles, carpets, and timber flooring.
There are Tile Wizards stores situated around Brisbane (Springwood), Adelaide (Lonsdale, Para Hills West, Richmond), Sunshine Coast (Bokarina), and Coffs Harbour.
YOU MIGHT ALSO LIKE TO READ:
Loose Lay Vinyl is a great timber flooring alternative. It's durable, easy to maintain, beautiful and much cheaper than traditional hardwood floorboards. What's more, it is easy to install. Tile Wizards shows how to install the perfect loose lay vinyl flooring in 3 easy steps…READ MORE