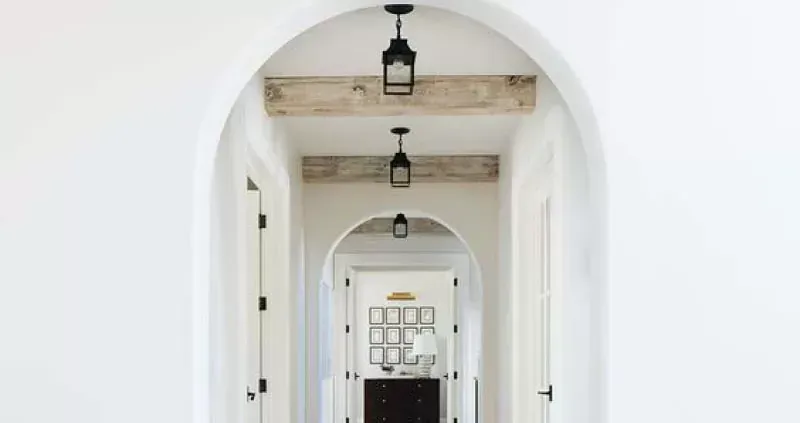 Why Arches Are Back In Fashion
If curved lines are currently trending in the world of interior design, then it makes sense that arches are back in fashion too – but what's all the fuss about? 
Not so long ago, indoor arches were viewed as extremely outdated and a fad from the sixties and seventies. However, just like many other design trends, what is old has become new again, and arches are back in favour. From a design perspective, arches visually draw attention to the height of your walls, making any room look more spacious. Whether it's a part of hallway ideas or living room ideas, an arch instantly elevates a space with a touch of old world charm. 
It's not just the structural elements of the home that are experiencing this curved renaissance though. From mirrors and ceilings to entryways and fireplaces, it would seem that the design world has had it with the sharp, clean and contemporary lines that have been a commonplace of just about all modern homes that embraced relative minimalism. Maybe we want a throwback feel, or maybe we like the sense of intimacy that they can bring to a space, but it would seem that curved lines and arches are set to stay on trend for the foreseeable future. 
How To Add Arches To Your Home
Arches primarily feature in late nineteenth century homes. As such, although they are not exactly rare, not everyone has one already present in their abode. If you want to benefit from the bespoke look this feature adds to a home, you can actually have one added from scratch, especially if you're converting your home to an open-plan layout. 
Arches allow large structural spans for open spaces without the interruption of vertical supports or columns, and were popularised by the Ancient Romans. After the introduction of steel to buildings, arches became less important as a structural support and more important to decorative style.

However, if you want to stay ahead of the curve but don't want to add arches to your property via a full scale renovation, the good news is that you can make the most of this trend via a number of other cheaper, easier and relatively straightforward methods. 
Arched Windows – Also known as a radius window, an arch window creates a dramatic effect in both contemporary and traditional homes. They can be tall like a casement window, or wide like an awning window. In traditional homes, arch windows can be used to create a Victorian-like effect, and are an alternative to installing physical arches in almost any home. 
Add A Bedhead – A bedhead can be used as a great room divider, an architectural focal point, and provide much needed additional storage in quite a few different ways. Whether you have a traditional bed frame or just a base, a circle style headboard has curves all around it, with the only flat edge being the one on the floor or behind the bed.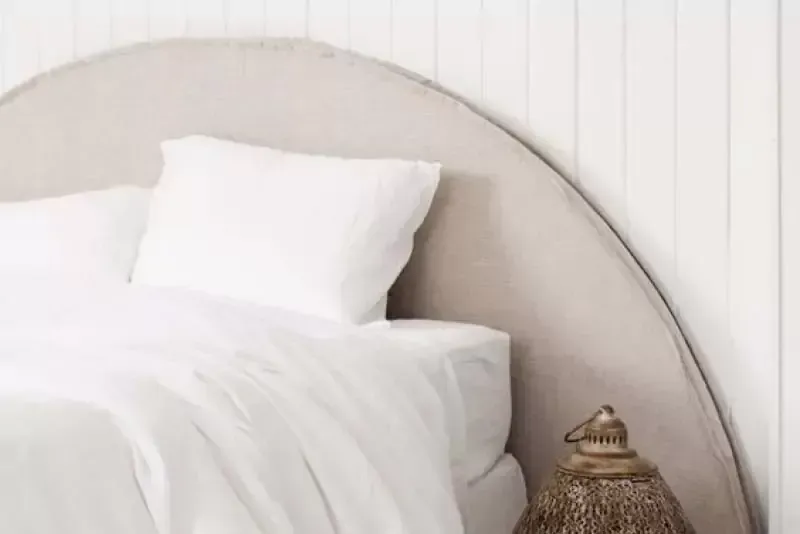 Curved Mirrors – Although they started popping up on The Block just a few short years ago, the arched mirror trend is still going strong. This style is particularly great if you're attempting to add a bit of softness to an otherwise angular space, and doesn't require large amounts of renovating to add some curves to a room.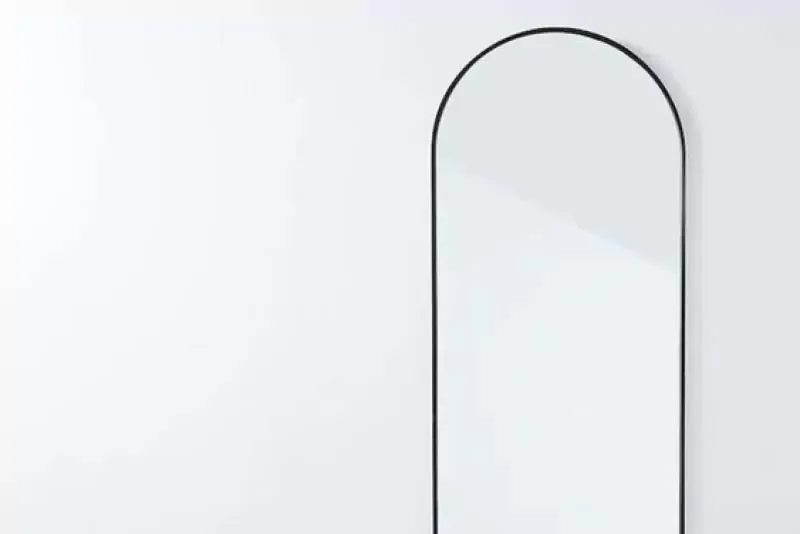 Use Mosaic Tiles – Particularly relevant for bathrooms, mosaic tiles are a highly versatile and creative medium that can be used to craft a wide variety of shapes – including arches. Use them for both indoor and outdoor environments to create the illusion of an arch, or even as a frame to showcase a piece of art, water fountain, or even a mirror.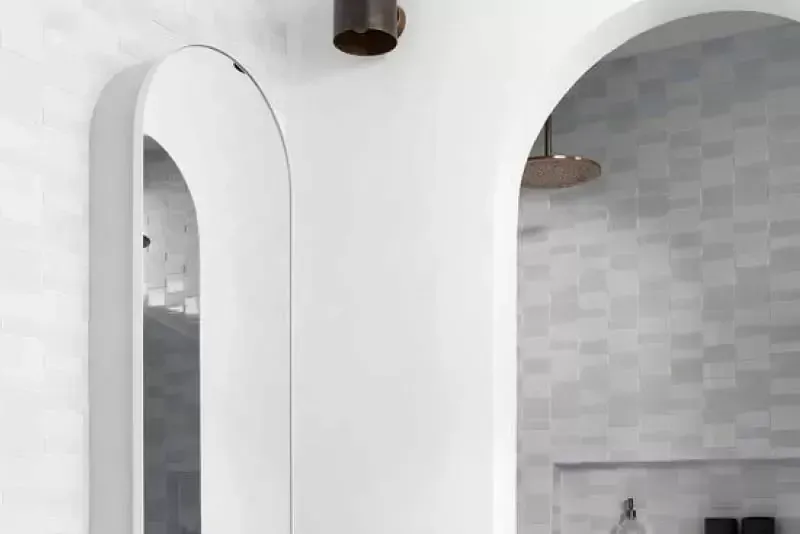 Soft Furnishings – Arguably one of the cheapest methods to remove sharp or straight lines from a home or dwelling is to turn your attention to your furnishings. The next time you go shopping, lean into circular or curved furnishings – everything from couches, rugs, coffee tables, even the mugs you drink your afternoon cup of tea out of. 
If you love the look of arches in domestic settings but aren't in the position to enlist the help of a builder or plasterer, tiles can provide a more permanent curved look without spending a fortune. Whilst mosaic tiles are certainly having their moment in the spotlight thanks to their unique look and versatility, installing mosaic tiles can be tricky business for the inexperienced. If you're looking to think big whilst using little tiles, be sure to consult with the professionals before you start shopping – but where do you find them?
Sourcing Your Building Materials From The Professionals 
While your options for carpet, timber and tiles are almost limitless, selecting the right type for your home certainly isn't an easy feat. With each space, comes a different preference or priority: are you chasing style, functionality, or simply want to stay within the budget?
In operation for over 25 years, at Tile Wizards we pride ourselves on getting you more – for less. We pioneered the warehouse format, and our stores are purposefully designed to make your selection easier, and ultimately offer our customers quality, price and the right advice. 
Even if you are just after some honest and friendly advice – please don't hesitate to get in touch with us at Tile Wizards today for a free quote. We're able to work with you in order to bring your dream flooring solution to life.
https://www.tilewizards.com.au/wp-content/uploads/2021/11/Why-Arches-Are-Back-In-Fashion2.jpg
534
800
Tilewizards
https://www.tilewizards.com.au/wp-content/uploads/2017/03/logo.jpg
Tilewizards
2021-11-05 11:37:28
2021-11-23 11:49:30
Why Arches Are Back In Fashion